Our format is ESPN during the weekdays and we feature Country & Bluegrass during select weekend hours.
Visit HERE for job openings.
Click HERE to visit The Lutheran Hour page.
To advertise on ESPN TRI-CITIES or WOPI, email the sales department HERE.
Any questions regarding WOPI / ESPN Tri-Cities, click HERE to email us.
Click HERE for our official contest rules.
Click HERE to download the 2016 Annual EEO Report for HVBC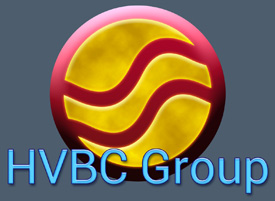 Holston Valley Broadcasting Corporation
Holston Valley Broadcasting Corporation is a Tennessee Corporation, which was formed in 1966 to own and operate WKPT(AM) and WKPT-FM (now WTFM[FM]) radio in Kingsport, TN.   It was a wholly-owned subsidiary of Home News Publishing Company of New Brunswick, NJ, which published The Central New Jersey Home News, whose origins dated back to late in the 19th century.  Later ownership of Holston was transferred to The Home News Company, a holding company, which eventually had a total of eight subsidiaries, all but one of which operated newspapers, radio, and/or television stations.  In 1993 The Home News Company sold The Central New Jersey Home News and changed the holding company's name to Glenwood Communications Corporation.   Today it has only one remaining subsidiary, Holston Valley Broadcasting Corporation.
Through the decades since its founding Holston has built or acquired a number of additional broadcasting stations.  It founded ABC television affiliate, WKPT-TV, in 1969.   In 1989 it purchased WKTP(AM) in Jonesborough, TN, (originally known as WJSO).  In 1991 it built WAPK-CA, which later became the Tri-City, TN/VA, market's UPN TV affiliate and is now affiliated with "MyNetworkTV."   Originally classified as low power TV station WAPK now operates in the FCC's Class A TV service.  In 1996 WOPI(AM), Bristol, TN/VA, the oldest broadcasting station from Knoxville to Roanoke and the Tri-Cities oldest broadcast facility joined the Holston family as an owned station.  Also added in the 1990's was a low power TV station ---- now a Class A TV station known as WOPI-CA, which is the Tri-Cities Retro TV Network  affiliate, and in 1998 WMEV(AM) (now known as WUKZ[AM]) and WMEV-FM in Marion, VA, were acquired by Holston.   
Holston's three Tri-Cities AM stations form The WKPT Radio Network and simulcast the same "Super Hits of the Tri-Cities" programming format except when each offers separate programming oriented to its respective local community including local high school sports from Dobyns-Bennett, Tennessee High, and Science Hill high schools.   All four of Holston's AM stations including WUKZ in Marion are simulcast on local "AM on FM" translators and were among the first AM stations in the United States to have FM translator relays for their programming.    
In 2000 Holston constructed Tennessee's first digital television station, WKPT-DT, (now WKPT-TV).   From its beginning WKPT-DT provided multicast programming with WAPK's analog programming being featured digitally on WKPT-DT-2.   WKPT-DT-1, the ABC stream, was first in the market with network programming in high definition and with locally-produced spot announcements in high definition.  At the same high definition programming was added, a third TV programming stream was added, which now digitally simulcasts WOPI-CA's programming.
Holston also owns and operates a number of additional low power TV and Class A TV stations, licensed to various communities within the tri-Cities, TN/VA market, which relay the programming of one or more of WKPT-TV's three multicast streams.
Late in the first decade of the 21st century Holston acquired WRZK(FM), Colonial Heights, TN, (which Holston had already operated under a Local Marketing Agreement [LMA] since the station's inception) and WVEK-FM, Weber City, VA. 
Additional "firsts" for Holston in the Tri-Cities market have included being first with FM Stereo, first with Stereo TV and secondary audio TV programming, first with AM Stereo using the system ultimately designated by the FCC,  first to use video tape versus film for TV news field reporting, and first with "AM on FM" translators.   The company regularly wins Associated Press Broadcasters Association awards for its news coverage, and in 2012 its WKPT-TV won the ABC Television Network's Alpha Award.

SuperHits of the Tri-Cities is a full-service radio station with a unique blend of SuperHits from 1964-1981. We feature an exclusive format of the best songs from Top-40 Hit Radio. We are the only radio station in the east Tennessee / southwest Virginia region playing the vintage Top-40 hits.
Since 1940, WKPT has had a heritage and a tradition of being a locally based, community-involved radio station with a loyal listener base.
423-246-9578 front desk

Warning
: include(weather/weather.class.php) [
function.include
]: failed to open stream: No such file or directory in
/home/content/20/7674820/html/wopi/oldsite/about.php
on line
124
Warning
: include() [
function.include
]: Failed opening 'weather/weather.class.php' for inclusion (include_path='.:/usr/local/php5/lib/php') in
/home/content/20/7674820/html/wopi/oldsite/about.php
on line
124
Fatal error
: Class 'Weather' not found in
/home/content/20/7674820/html/wopi/oldsite/about.php
on line
142